Scholarships
June 7, 2012
2012 Scholarship Award Presentations
The Guilford Foundation was pleased to award scholarship awards to 9 remarkable seniors from Guilford High School at our Annual Dinner and Awards Presentation on May 31st. The honorees are pictured below.
Elizabeth Adams Fund Scholarship: Matthew Doyle (in absentia) & Amanda Simon.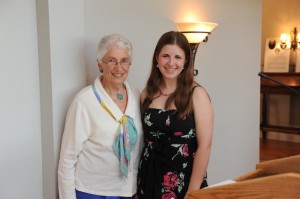 Carl A. Balestracci, Jr. Humanitarian Fund Scholarship: Alejandro Betancourt & Emily Ott.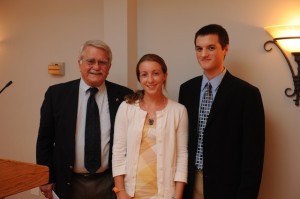 Al & Gene Bishop Fund for Vocational and Industrial Arts: Michael Shay.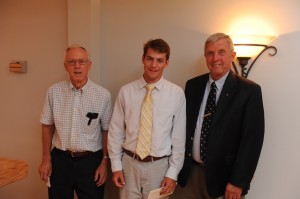 Stuart D. Burt Scholarship: Amanda Shank.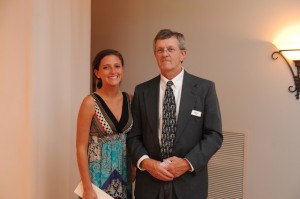 Stephen Looney Scholarship: Marissa Mormile & Marco Parisi (in absentia). Pictured with Joan Shrewsbury and Marissa Mormile are Stephen Looney's niece and nephew, who helped to present the award.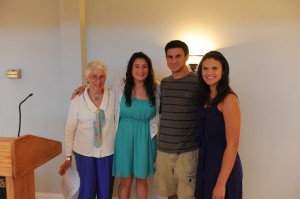 Elizabeth M. "Lizzie" Schwanfelder Fund: Juan Carlos Lluberes