Foundation News
January 21, 2016
Guilford Foundation Hosts Press Conference on Guilford's Housing Needs
The Guilford Foundation assembled local leaders, service providers and community members on January 12, 2016 at the Guilford Free Library to review work to date on efforts around housing in Guilford. The event concluded with the premiere screening of an informational video that shows testimonials of real citizens who are impacted by the lack of housing diversity in Guilford.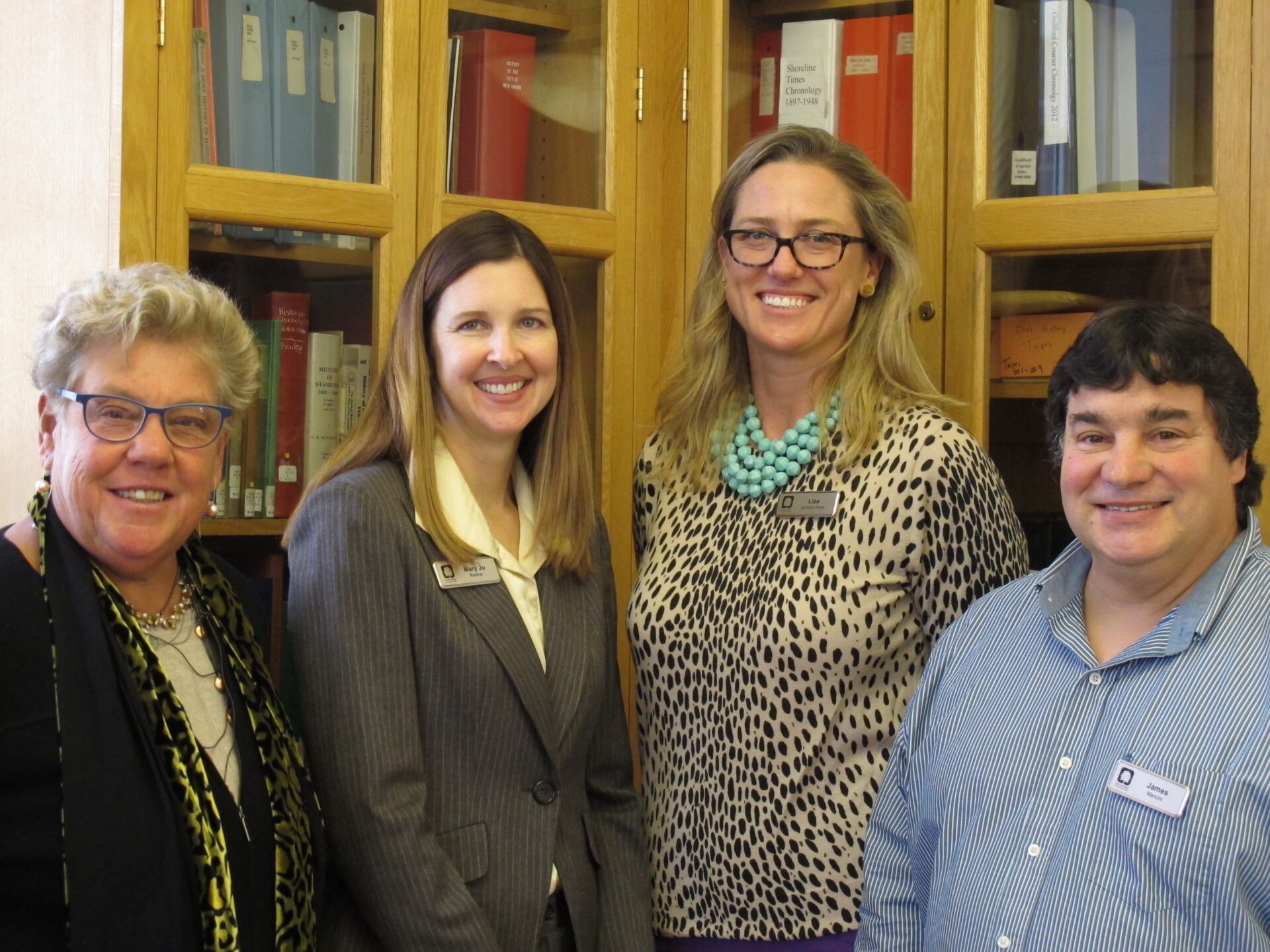 The Guilford Foundation (GF) works to connect people who care with causes that matter to them to improve the quality of life in Guilford now and for generations to come. GF does this by pooling contributions from like-minded citizens, managing these funds with professional guidance, and then carefully granting a portion of the income generated to organizations that serve the community.  GF's efforts are more than just about grants, however, as is demonstrated through the efforts around housing. GF also works to identify emerging or unmet needs in the community and address those issues proactively.
GF first got involved housing thanks to a needs assessment that was commissioned through the Yale School of Management in 2012 to better understand the most critical and underserved concerns in Guilford. That needs assessment identified housing as a significant issue—namely, the lack of availability of diverse housing stock. There are few to no options for college graduates who want to return home; divorcing spouses who need to stay in the school system; and for fixed-income or downsizing seniors. This is to say nothing of the availability of affordable housing for those who qualify as low income.
Starting in 2013, GF brought community leaders together to better understand the complexities of this issue and determine what the GF could do about it. In addition to those sessions, we also co-sponsored a community wide forum on housing needs.
Those discussions informed GF's next steps, which were to:
Identify a local group that could take on the role of the advocate of the housing issues in Guilford. To that end, GF helped to reinstate Guilford Interfaith Housing as an independent, non-profit organization with a strong board of directors leading their charge.
Support and facilitate the Town's successful application to the State of Connecticut Department of Housing for a $25,000 grant to identify and analyze potential land parcels that could support multifamily housing. That Committee has announced that a public hearing on the results of these initial analyses will be held on March 10th.
Commit funding to efforts relating to this issue. Since 2013, GF has invested $25,500 in local efforts from emergency financial assistance to predevelopment costs on affordable housing units to supporting advocacy and education on the issue.
One of the investments GF made was a joint grant with Guilford Interfaith Housing to Partnership for Strong Communities, a statewide nonprofit organization that specializes in the complexities of housing and building healthy communities. The grant supported a community wide survey; a community wide discussion on housing in May 2014; and, significantly, the educational video. The link for the video can be found on our website at https://guilfordfoundation.org/news/
GF will continue to work with the parallel organizations and committees working to address this issue, and continues to have funding available for programs and projects that address housing needs. For more information, visit our website or contact Executive Director Liza Janssen Petra at lpetra@guilfordfoundation.org.