Foundation News
September 28, 2016
Guilford Art Center Launches Endowment Fund with the Guilford Foundation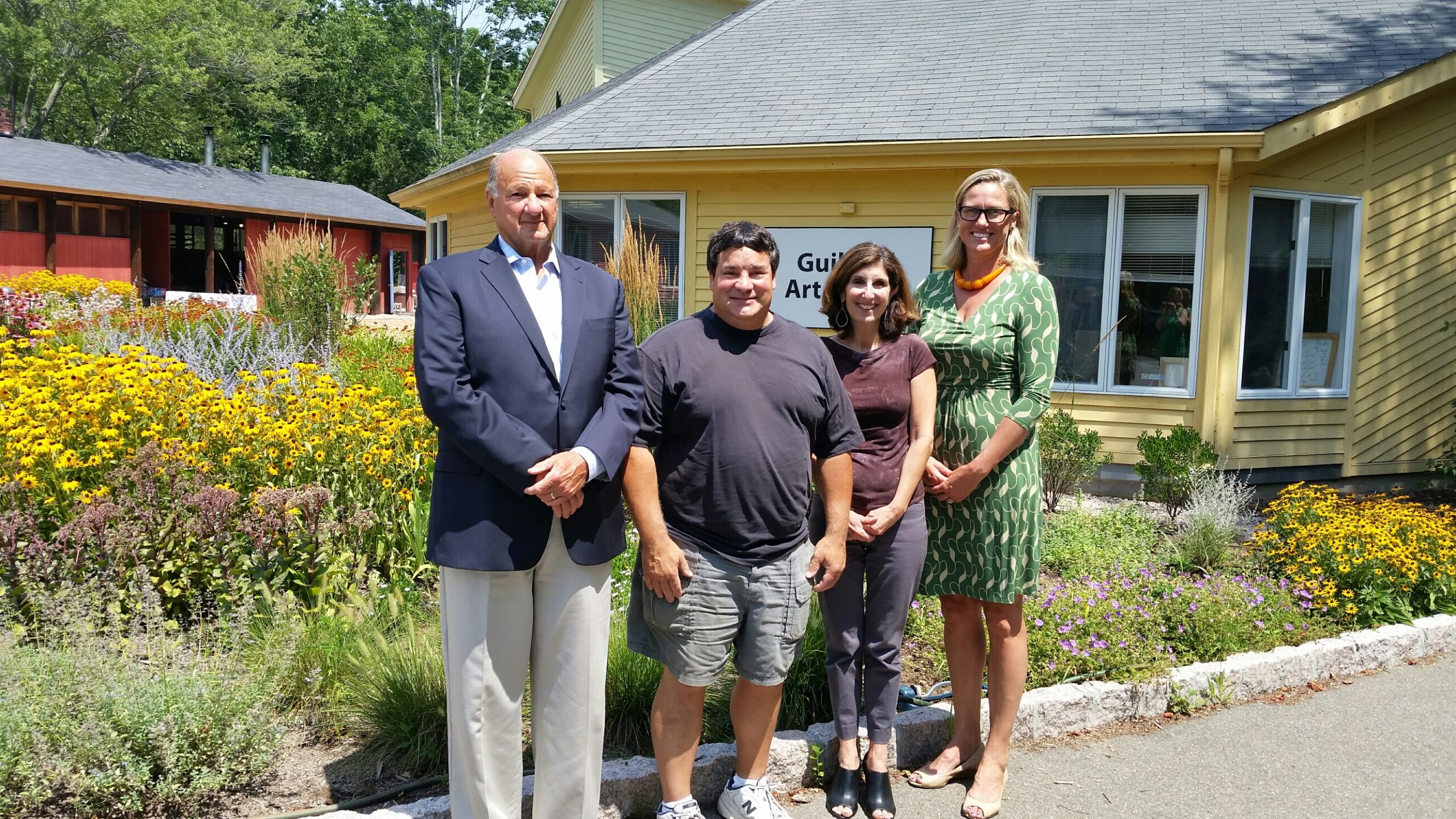 With the support of a generous matching donor, the Guilford Art Center is launching an agency endowment with the Guilford Foundation, a permanent legacy fund to create long-term income for the Center.
"We are thrilled to be partnering with the Guilford Foundation to create this endowment, and extremely grateful to the Eder Family Foundation for matching the funds we raise," says Art Center Executive Director Maureen Belden. "We hope this generosity will inspire others who wish to give in this way, which will help support all of the benefits of the arts in our shoreline community."
"The mission of the Guilford Foundation is to connect people who care with causes that matter to them," states Liza Janssen Petra, Executive Director of the Guilford Foundation. "In this case, the cause is the Guilford Art Center and the Eder Family Foundation is leading the charge among the people who care for the Center. The Guilford Foundation is delighted to steward this connection through a permanent legacy fund that will support the Center forever."
Once fully established, the Guilford Art Center Fund at the Guilford Foundation will provide an annual source of income. The endowment fund also offers supporters an additional means of supporting the long-term sustainability of the Center. This type of permanent endowment has a special appeal to donors concerned with securing resources to support an organization in perpetuity.
The non-profit Guilford Art Center was established in 1967 to provide opportunities for the public to participate in the arts, experience their cultural and historical diversity, and appreciate the process and product of creative work. Since that time, it has become a vital part of the shoreline community and culture, serving as the most comprehensive art organization, and including the largest exhibition space, between New Haven and Old Lyme.
The Art Center's school annually serves over 2,000 students, from preschool-aged through senior citizens. Approximately 350 classes, including ceramics, jewelry, weaving, glass, drawing and painting, blacksmithing and stone carving, are taught, while instructors also work in the community, with schools, after school programs, and senior citizen programs, and offer periodic free workshops and an annual Open Arts Day. The gallery is open seven days a week, free of charge.
For more information, and to donate to the endowment, contact the Guilford Art Center at (203) 453-5947 or www.guilfordartcenter.org or the Guilford Foundation at www.guilfordfoundation.org.