Foundation News
February 14, 2023
Three Community Leaders Join The Guilford Foundation Board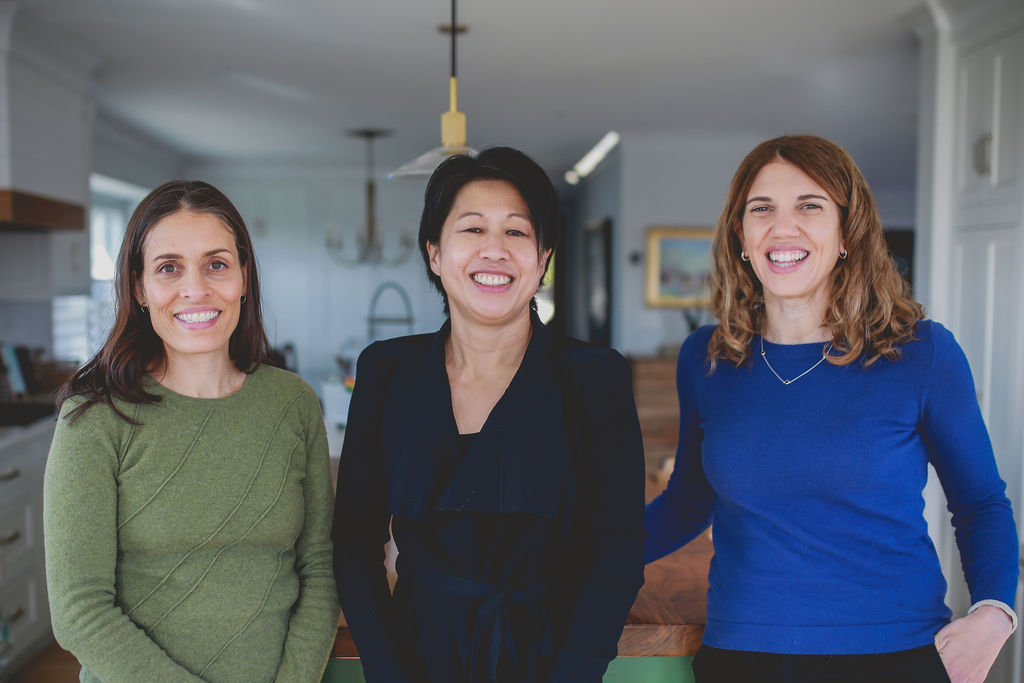 The Guilford Foundation (TGF) welcomes Sarah Blanton, Linda Fan, and Stacy Votto to its Board of Directors. These accomplished leaders bring exceptional expertise, insight, and community understanding.
"Our Board plays a critical role for the Foundation, as they drive our grant-making and sponsorship awards, strategic planning, governance, and community leadership," explained Liza Janssen Petra, Executive Director of The Guilford Foundation. "Sarah, Linda, and Stacy are engaged community members that have each resided in town for more than a decade. They add diverse personal and professional experiences that will inform our priorities and advance our philanthropic initiatives."
Sarah Blanton brings 20+ years of non-profit sector experience in various roles, including school leader, fundraiser, and administrator. She is currently the CEO of 4-CT, a non-profit organization that empowers Connecticut residents to improve their lives by giving them agency to make their own decisions with direct cash assistance. Before Sarah's current job, she held a leadership role with Achievement First Charter School Network and had a teaching and research fellowship in Constitutional Law at NYU School of Law. Sarah has served on several boards, including in Guilford A Better Chance, Horizons at the Foote School, the Brother Carl Hardrick Institute, and the New Haven Age Group Track Club, where her two children run.
Linda Fan, M.D. is a gynecologic surgeon and has been working to improve patient care within the Yale Department of Obstetrics, Gynecology, and Reproductive Medicine since she arrived in Guilford in 2012. Through her roles as the Chief of Gynecology and Director of Gynecologic Quality and Safety, she has led numerous educational and safety throughout the Yale New Haven Hospital System to enhance physicians' ability to provide patient-centered care. She has won numerous teaching awards, has served on multiple hospital committees, and is particularly interested in health equity. Outside work, Linda supports her two sons' love for soccer and uses travel to expand her children's global awareness. She enjoys outdoor life in New England on the water, hiking, mountain biking, or skiing.
Stacy Votto is an attorney and serves as General Counsel for Central Connecticut State University. Before joining CCSU, she was a founding partner at a law firm in New Haven. She has over 19 years of experience in litigation, transactional, and administrative law matters. Previously, she sat on the Board of Directors for both the New Haven County Bar Association and the Board of its sister organization, the Foundation of the New Haven County Bar. Currently, Stacy coaches 8th-grade girls basketball and plays in the town volleyball league.
"Since joining the Board, I have seen first-hand the scale and community impact of The Guilford Foundation. It supports a wide range of non-profit organizations that help so many residents, whether it's basic needs and mental health or early education tuition assistance and town social service programs," commented Fan. "Speaking on behalf of Stacy and Sarah, we are honored to be a part of this storied organization and look forward to doing our part to enrich the quality of life in Guilford."
Petra added, "We're excited to have these three impressive women serving on our Board, representing the needs and interests of the community. They will be instrumental in helping us expand our impact, advance equity, and address Guilford's evolving challenges and opportunities with innovative solutions."